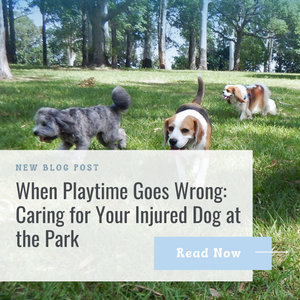 What to Do When Your Dog is Injured at the Dog Park Visiting the dog park is a great way to socialize your furry friend and let them burn off some energy. However, accidents can happen, and your dog may get injured while playing with other dogs. It's important to know what to do in such situations to ensure your dog's safety and speedy recovery. Assess the injury: Carefully examine your dog for any visible wounds or signs of pain. If the injury seems serious or you are unsure about its severity, it's always best to consult a veterinarian. Provide...
---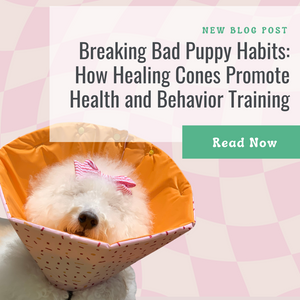 Managing Puppy Habits: How Healing Cones Can Help Break Bad Behaviors and Promote Health Bringing home a new puppy is an exciting time, but it can also come with its fair share of challenges. One of the most common issues faced by puppy owners is dealing with bad behaviors. From chewing on furniture to excessive licking and scratching, these habits can be frustrating and detrimental to your puppy's health. Fortunately, there is a simple solution that can help manage and break these bad behaviors: healing cones. Also known as Elizabethan collars or e-collars, healing cones are protective devices that fit...
---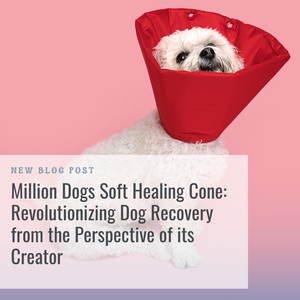 Million Dogs Soft Healing Cone: Revolutionizing Dog Recovery from the Perspective of its Creator Introduction  As the proud creator of Million Dogs and its remarkable soft healing cone, I am delighted to share the story behind this innovative product. Designed with both your dog's comfort and recovery in mind, the Million Dogs Soft Healing Cone is a testament to our commitment to providing the best care for our furry companions. In this article, I will take you through the journey of creating this unique healing cone and explain why it is an essential accessory for every dog owner. Understanding the...
---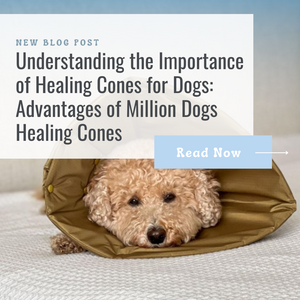 The Importance of Healing Cones for Dogs Dogs are our best friends and we want to make sure they are healthy and happy. But sometimes they get injured and need to be protected and prevented from licking, biting or scratching their wounds. This is where healing cones come in handy. Healing cones, also known as Elizabethan collars or e-collars, are essential accessories for dogs that have undergone surgeries, have injuries, or suffer from skin conditions. Healing cones prevent dogs from licking, biting or scratching their wounds, which can lead to infections and slow down the healing process. They also keep...
---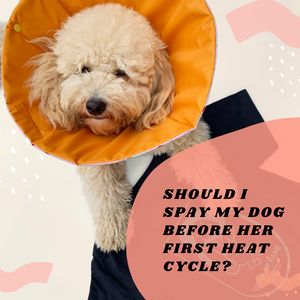 Introduction As a responsible dog owner, you want to do what's best for your furry friend. One question that often comes up is whether or not to spay your dog before her first heat cycle. In this article, we'll explore the pros and cons of spaying your dog before her first heat cycle, as well as other important considerations to keep in mind. What is Spaying? Spaying is a surgical procedure that removes a female dog's reproductive organs. This is typically done to prevent unwanted litters and to reduce the risk of certain health issues, such as ovarian and uterine...